GPT Installation for two CDS units at De Freitas Wetland, Fairfield
Due to our extensive experience, Optimal Stormwater was selected to install two CDS units for Enviropacific, as part of a much larger wetland upgrading project for Fairfield Council.
The smaller southern unit was deeper, but went in easily. It was a P1009R and also had a precast diversion chamber, so all works for the entire installation could be completed in a week.
The second site was a slightly larger P1015L and it was very shallow. The installation works were timed to provide a demonstration and capacity building exercise for Council staff, who don't normally get to see things like GPTs being installed. This unit also took a week.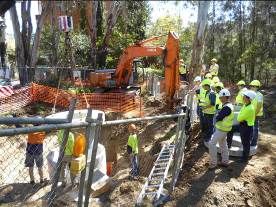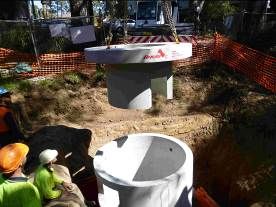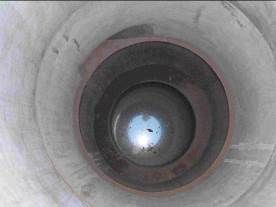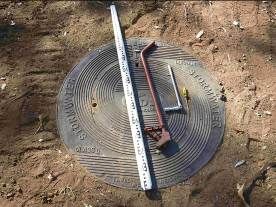 Optimal Stormwater has done so many CDS units; we can do them cheaper, faster and safer than anyone else. Optimal Stormwater also did the Works As Executed drawings, Operation and Maintenance Manuals, and the Data Sheets.
And whilst Council were on site, we showed them exactly how to monitor a CDS gross pollutant trap, and the tools required.