Design and Construction of the Offtake, diversion and primary treatment for future Stormwater Harvesting at Beresfield Golf Course, for Newcastle City Council
Optimal Stormwater was selected to do a GPT comparison for the treatment and reuse at Beresfield Golf Course.
The works included the assessment of the future flow direction, capacity, outlet location, and of course treatment.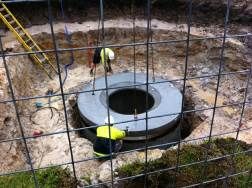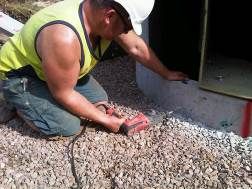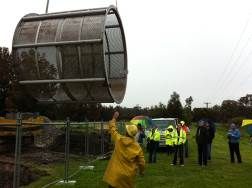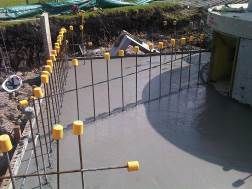 Council selected the P2018 CDS unit, based on its treatable flowrate, operation under the site's hydraulic constraints, and based on its lower long term maintenance than any of the other options.
The CDS unit installation was witnessed by 30 people on the SIA Annual Conference Field Trip, with many having never actually seen a CDS unit screen, or see the 10 tonne lower sections lowered into place with a 50 tonne crane.
Knowing how the CDS units go together without even having to look at the plans makes us the fastest installation contractors, with the lowest error rate of anyone we know. This therefore leads to a fast, safe installation that almost always finishes on time.