Debris Control Structures Concept Design – Wollongong
Optimal Stormwater was engaged by Wollongong City Council to undertake the debris control structures concept design for 15 sites in Wollongong. Staff at Optimal Stormwater & Henry & Hymas completed the TUFLOW flood modelling as part of the concept design to understand how the proposed infrastructure would affect flooding. For this assessment, the existing models were used as a base and were modified where required. The blocking factors which had been used for the previous models were not modified for locations without proposed debris control structures. Locations where debris control structures have been proposed have blockage factors removed from the culvert/pipe and placed on the debris control structure itself. Three scenarios were modelled:
• Before: Existing flood scenario with various blocking factors depending on each culvert size.
• Scenario 1: culvert/pipe 20% blocked and debris control structures 100% blocked.
• Scenario 2: culvert/pipe 0% blocked and debris control structures 100% blocked.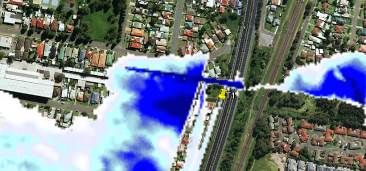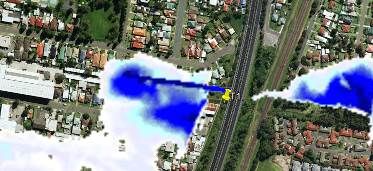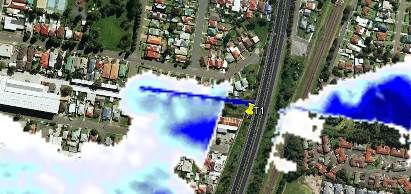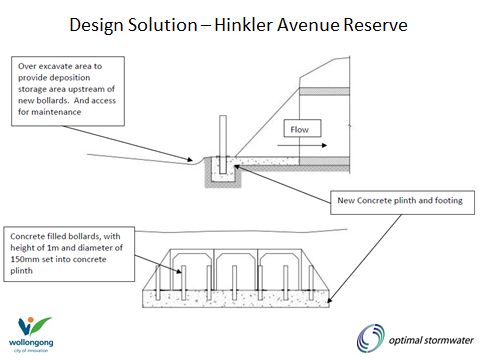 Before After – Scenario 1 After – Scenario 2
The modelling results were the subject of a paper "Debris Control Structures – What they are and why we need them" submitted to and presented at the SIA NSW 2013 Conference.
Contact
Reference: Peter Garland
Senior Floodplain Management Engineer
Wollongong City Council
02 4227 7734